PARKES SHIRE CULTURAL SPACES PLAN 2014 - 2023
The Cultural Spaces Plan 2014 – 2023 was commissioned by Parkes Shire Council, in the Central West region of NSW, to provide a strategic framework for the delivery of cultural assets in the Shire over the next the 10 years.
Lois Randall Creative Consulting was engaged to gather a comprehensive picture of arts and cultural facilities in the shire, identify the strengths and weaknesses, determine the gaps that need to be filled, and develop an inclusive plan focused on current and future needs.
The plan was developed through consultations with over 120 people, consideration of Council's Community Plan and the priorities identified in its 2012 Community Consultations and Cultural Forum, and additional research. Findings have been presented to Council in a mapping report titled Cultural Spaces Now.
 
Parkes Shire Cultural Spaces Plan 2014 – 2023 was adopted by Council in March 2014. An executive summary is available here.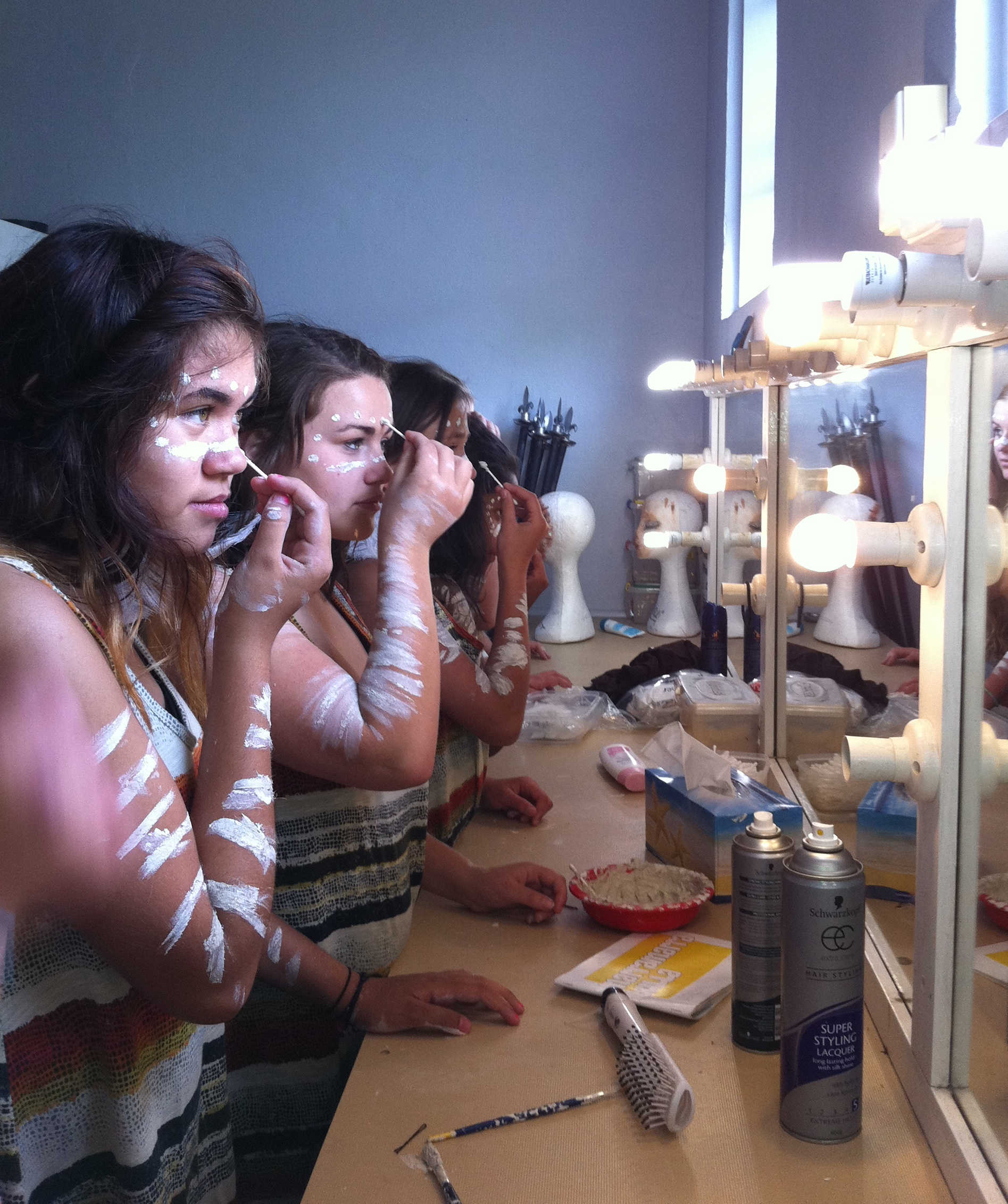 Wagambirra Dance group get ready in the Parkes Little Theatre, 2011
Photo by Jo Clancy, courtesy Arts Out West.